About
Our history with 10 years of experience in designing and organizing team-based games
Team Bonding Singapore is setup by a team with more than 10 years of experience in organizing team-based games and activities.
​
We pride ourselves in innovating, designing and manufacturing our own equipment and games, rather than just buying them off the shelves.
​
Our games are also designed with a strong team element to it, so that players will naturally want to work together if they want to win.
During our early founding days, one of the more notable events was the
People's Association Active Day 2007. It was an event that showcased many different activities such as Jump Stilts, Unicycling etc..., and we had the privilege of organizing one of the activity booth for them. The popular Yam Ah Mee, then CEO of PA, dropped by and joined in too!
​
Continuing our partnership with PA, we were also invited to play a part in Chingay Parade 2009 and 2011, and also conducted team-based activities in various community centres as well.
People's Association Active Day 2007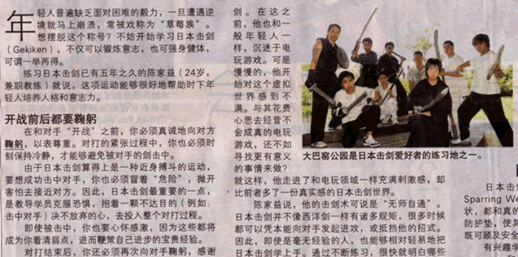 In 2009, our team were featured in the local Singapore newspaper, Lian He Zao Bao, for organizing free games for youth in the parks as we realized that many youths are staying at home playing video games, hence we want to draw them out by designing real-life games that simulate popular video games such as Counter-strike, Left 4 Dead etc...
By playing in real-life, youths get to interact with each other and learn values such as: teamwork, character development, social skills and strategy thinking.
Growing over the years, we've managed to expand our games through constant research and designing, and served many companies & organizations to bring fun, learning and bonding to their people.
​
In 2014, we were also featured on Channel U's TV show, Style Check-In, with the hosts Desmond Koh, Ya Hui, Shane Pow and Jeffrey Xu showcasing one of our games!
​
As we continue to grow, we will be researching and designing more fun, exciting and meaningful games, and we look forward to serve you!
Channel U Feature, with Desmond Koh, Ya Hui, Shane Pow, Jeffrey Xu